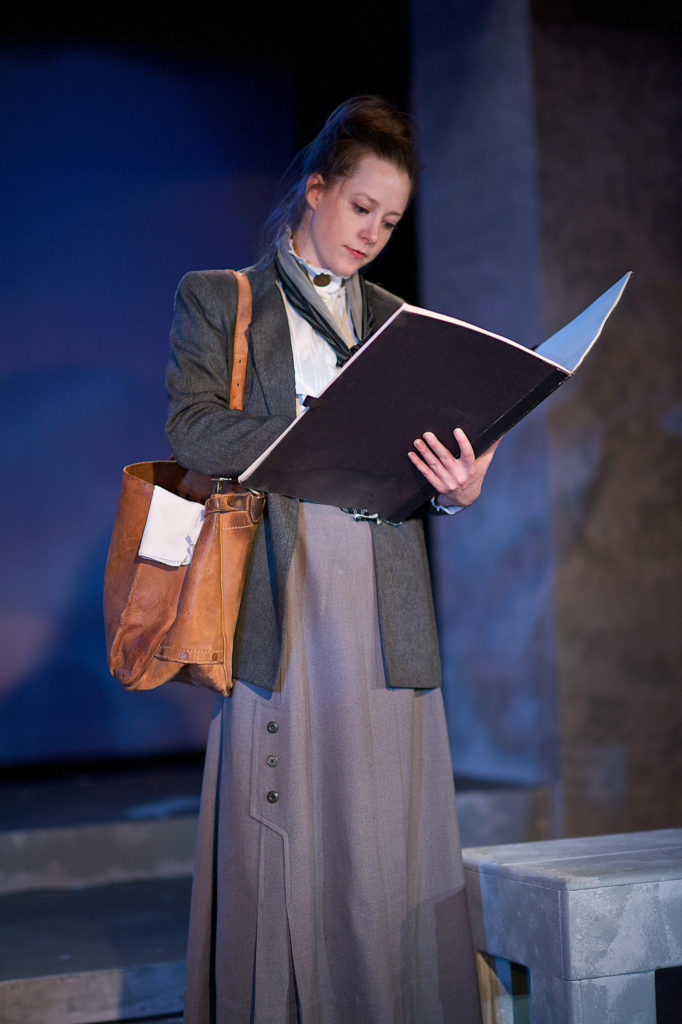 Arches, Light and Balance, 2016 RAW Festival
Auditions
Ross Alternative Works holds open auditions for their productions six to seven weeks ahead of the production. Ross Valley Players two mini festivals per season, one in the fall and one in the spring. RAW is a great way to get involved on the RVP stage, and a wonderful way to work with new, often never-before-seen material. Audition notices for Ross Alternative Work productions will be posted on the general audition page.
Script Submissions
Purpose of Ross Alternative Works 
Ross Valley Alternative Works (RAW) is dedicated to the staging and production of original, provocative and exciting new works by Bay Area playwrights. We tap into the vast pool of local creative theatre artists to provide high quality technical and production values. This approach has brought visibility and acclaim to those who might never have had the opportunity otherwise. Each season, RAW presents a full-length production, which may include two-act plays or short works selected for quality and originality. A moderated discussion with the writers follows each program, encouraging constructive feedback, criticism and ideas to the benefit of writers and audience alike.
History of Ross Alternative Works
The Ross Valley Players has a long history of supporting original theatrical work. In the 1930s, members submitted scripts for competition with the winners being presented at the annual membership meetings. The 1950s saw staged readings and in the 1980s RAT (Ross Alternative Theatre) presented both readings and full productions of plays by local playwrights. In 2000, the idea of reading new scripts was revived as a membership perk and in 2004, RAW (Ross Alternative Works) was formed. It began in conjunction with HAVEN. In the 1990s, late actor/director Ben Dickson spearheaded HAVEN to facilitate theatre artists practicing their craft in a non-critical, open and creative atmosphere; a safe haven.
Ross Alternative Works continued in that spirit, at first presenting a series of staged readings and eventually moving toward more fully realized, black box productions. The new format of two mini festivals per season began with RVP's 80th consecutive season. We are moving to one full-length Spring 2016 production for our 86th Season.
Media Contact Tinka Ross, Producer 415-456-9555 ext. 3 Email
RAW Festival 2018
Just My TYPE, A New Musical
Book by Michael Sally and Charlotte Jacobs
Music and Lyrics by Rita Abrams
Directed by Michael Sally with Michael Cohen
Musical Direction by Rita Abrams
April 12 through April 29. 2018
About the Play
A new play about the Myers-Briggs Type Indicator ® Assessment, exploring how the four pairs of personality traits affect one's loves and life. As the show opens, psychologists Kate and Ben, a married couple, face a deadline in their project to write a popular level book on personality types. They choose four couples from their own practice to illustrate what happens when opposites mate, i.e. an
introvert marries an extrovert; a thinker weds a feeler. The couples' attractions, conflicts, and resolutions (or not) are played out as scenes move between five settings from Puget Sound to Santa Monica to Big Stone Gap, to San Francisco, to Virginia. Kate and Ben learn something about themselves in the process. So will the audience.
The script is based on Type Talk (1988) and 16 Ways to Love Your Lover (1994) by Otto Krueger and Janet Thuesen.
PLAYWRIGHTS:
Charlotte Jacobs (book)- Co-author Charlotte Jacobs, is a physician and biographer. Henry Kaplan and the Story of Hodgkin's Disease was named one of the Five Best medical biographies by The Wall Street Journal. Her second biography on polio pioneer , Jonas Salk: A Life, was named one of the 100 Notable Books of 2015 by The New York Times Book Review. She has 20 years of experience in regional theater, garnering several awards.
Michael Sally (book)– Co-author Michael Sally is a licensed psychotherapist with expertise in couple and family therapy. As an actor, he has appeared in more than 40 regional plays and musicals and has directed a number of plays at regional theaters.
Rita Abrams (music/lyrics)–Composer/Lyricist/pianist/humor writer has won 2 Emmy Awards, 32 ASCAP Awards, and 3 San Francisco Bay Area Theatre Critics Circle Awards for her musical comedy collaborations which include Men Are From Mars, Women Are From Venus; New Wrinkles; For Whom the Bridge Tolls and Pride and Prejudice which premiered in London in 2012.
CAST (All 10 characters are played by 2 actors)
Charlotte Jacobs (5 Female roles: Kate, Alana, Wilma Dean, Pamela, Arlene) has garnered a number of awards during her thirty years in regional theater. Favorite roles include Robert Anne in Nunsense (Palo Alto Players), Clairee in Steel Magnolias and Kate in Brighton Beach Memoirs (Coastal Rep), Fraulein Schneider in Cabaret (Saratoga Drama Group), Esther in Breaking Up is Hard to Do (West Valley Light Opera), Mama Rose in Gypsy and Golde in Fiddler on the Roof (Chanticleers).
Michael Sally (5 Male roles: Ben, George, Earl, Jason, Sheldon) has appeared in over 40 regional plays including Bullets Over Broadway (TriValley Rep), Rumors (Chanticleers), It's a Wonderful Life Radio Show (Douglas Morrisson), 1776 (Contra Costa Musical Theatre), Middletown (Los Altos Stage Company), Glengary Glen Ross (Altarena), The Farnsworth Invention (Palo Alto Players), God of Carnage (Piedmont Players). As a director, he has worked at Chanticleers, Altarena, Hillbarn, Masquer's Playhouse and Ross Alternative Works.
20 Musical numbers backed by a 5 piece band:
Rita Abrams: Piano/Musical Director
Kurt Huget: Guitar
Jack Prendergast: Synthesizer
Jeff Sherman: Bass
Christopher Beller: Drums
Special Nights
Thursday, April 12– Preview Night with pay what you will tickets
Friday, April 13 – Opening Night – Critics' and Season Subscribers' Reception
Saturday, April 14 – Buzz At The Barn – 7:00pm pre-show cocktails hour with hors d'oeuvres
Sundays April 15, April 22 and April 29 –Talk back with playwrights, directors and actors immediately following the matinee performances.
Sunday, April 29 – Closing Matinee
TICKETS
Fridays, Saturdays & Sundays: $25 General Admission (all seats one price)
Preview Night – Thursday, April 12th- $10 minimum donation suggested at the door
April 19, 2018
Staged Reading of Beyond Measure
Written by Elyce Melmon
Directed by Jenny Hollingworth
A young couple grapple with what they can and cannot control, caught in the ripple effect of suicide on their marriage, their creative pursuits, their scientific research, their ability to suspend disbelief as they nurture a love that goes beyond measure. One night only, 7:30 pm, $10 suggested donation.
Cast: Jamar Bajala, Lisa Flato, Sondra Putnam, Peter Warden
---
April 26, 2018
Staged Reading of Ricochet
Written by Kim Bromley and Sheryll Strode
Directed by Maury Zeff
When public transportation is unsafe, how can those responsible be reached? Are a young woman's actions to demand safer conditions on the NY subway social activism or terrorism. One night only, 7:30 pm, $10 suggested donation.
Cast: Jamar Bajala, Shari Clover, Tim Clover,Victor Schutz, Lisa Flato, Bob Franzi, Tom Hudgens, Rosemarie Kingfisher, Conrado Perez, Dan Schwager,Sarah Walsh, Sandi Weldon