Ross Alternative Works (RAW) of Ross Valley Players presents an online reading of Qaddafi's Cook by Lance S. Belville & Carlos Ambrosi and Directed by Lynn Lohr for two performances only. Director Lohr and Playwright Belville were the team behind RAW's 2019 successful full production, Scott and Zelda, The Beautiful Fools. Each performance of Qaddafi's Cook will be followed by a talk-back where the audience can engage with the director and members of the team via chat. Running Time 55 minutes plus talk backs. Free admission. Donations appreciated.
Friday, October 23, 2020 at 7 p.m. (House opens at 6:30 p.m.) followed by talk back with Director Lynn Lohr and Technical Director Thomas Berger.
Sunday, October 25, 2020 at 2 p.m. (House opens at 1:30 p.m.) followed by talk back with Actor Alvaro Flores, Director Lynn Lohr, Sound Designer Composer Adrian Paredes, and Technical Director Thomas Berger.
Please register at Brown Paper Tickets here.
Registrants will receive instructions and a link to the performance prior to the house opening.
The box office for this event is coordinated by our friends at the Mountain Play. Email boxoffice@Mountain Play.org or call 415-383-1100.
Two Mexican chefs, a follower of Ayahuasca, and a Jack Daniels disciple, caught in the tailspin of Libyan dictator, Muammar Qaddafi, the world's bloodiest foodie and designer of the Lockerbie crash. Is it the culinary big time or high stakes espionage? You'll taste the tyrant and smell the fear of his people. Based on mostly true events and premiered at Hotel California in Baja, where the authors first met, critics from San Diego and New York City Fringe appearances raved, "Intense and charming…an immersive experience that beautifully connects food, passion, and power," and "a powerful piece of theatre."
Carlos Ambrosi recounted his experiences as a diplomatic chef to seasoned playwright Lance Belville and together they decided to tell this story of "cooking for the devil." Sous chef Fredy, played by Guadalajara native and London-trained actor Alvaro Flores, recreates onstage the favorite dishes. Fusion is a food and cultural style all its own, but what happens in a world that is violently isolating?
Cast of Characters
Fredy ALVARO FLORES
CIA Agent LYNN LOHR
About Alvaro Flores
Alvaro Flores is a London based actor/musician and Voice Over artist of Mexican origin. He trained in London at the Italia Conti Academy (BA Acting) and the Royal Academy of Music (PgDip Musical Theatre Performance). Theatre: Day of the Living / #WeAreArrested (Royal Shakespeare Company); Wig Out (Royal Court Theatre); The Time of Our Lies (Park Theatre), etc. Musical theatre: ClubMex (Hope Mill Theatre); Madagascar Live (International tour); Nine; The Beggar's Opera; Fidel the Musical; NINE; Sweeney Todd, etc. Film/TV: Rambo: Last Blood; The Last Bite; Las Reglas de la Ruina. Alvaro is Artistic Director of Teatro Medicina-Medicina Theatre. For more, follow @alvarofloresnet
About Lynn Lohr
Director Lynn Lohr spent 15 years in the professional theater in Saint Paul, Minnesota, where with playwright Lance Belville, she founded the History Theatre, dedicated to doing all new work based on social issues, history and folklore. As an actor, director and producer, she oversaw its growth to its present 599 seat home as an Equity theatre and received awards from the Twin Cities Drama Critics Circle including for Best New Production.
About Lance S. Belville
Playwright Lance S. Belville has had more than 100 productions of 50 plays (five off-off-Broadway). His plays have toured to 30 states. He received a National Endowment for the Arts Fellowship in Playwriting, travel awards from the British Council and the Croatian National Theatre, and a Kudos Award for Best New Play from the Twin Cities Drama Critic Circle. He was the founding playwright of St. Paul's History Theatre. Holding a degree in Cinema from USC, Belville won a Silver Medal Award for a documentary from the New York City International Film Festival.
About Carlos Ambrosi
Co-Author Carlos Ambrosi, has more than 19 years experience in hospitality. He began his career as a chef and then executive chef moving on to hotel management. He is a strategic leader for organizing operational and administrative functions. And a researcher for shamanism, comparative mythology and zen buddism.
About Sound Designer/Composer Adrian Paredes
Composer Adrian Paredes is a multidisciplinary artist trained under the system of the Royal College of Music in Mexico; researcher and permanent art student, as a self-taught artist. Music, performing/scenic arts (in the format of 'happening'): dance, acting, plastic and visual intervention, live coding and synthesis, videomapping and light/sound installations. #Oxium #AnimAlikA #Plektos #Hormik #Taktile
About Thomas Berger
Thomas Berger most recently was Technical Director for Lance Belville's Midwest tour of Atlanta Burning Sherman's Shadows. In almost 20 years of professional theatre, Tom fulfilled sequentially the roles of Designer, Stage Manager, Technical Director, Tour Director, and then Managing Director of Minnesota's History Theatre, contributing to its growth to a 500+ seat Equity theatre now in its 42nd season of doing new scripts based on real stories. Tom was a part of more than 50 world premiere productions for History Theatre in the first phase of his career and is thrilled to be immersed into his next independent theatre career.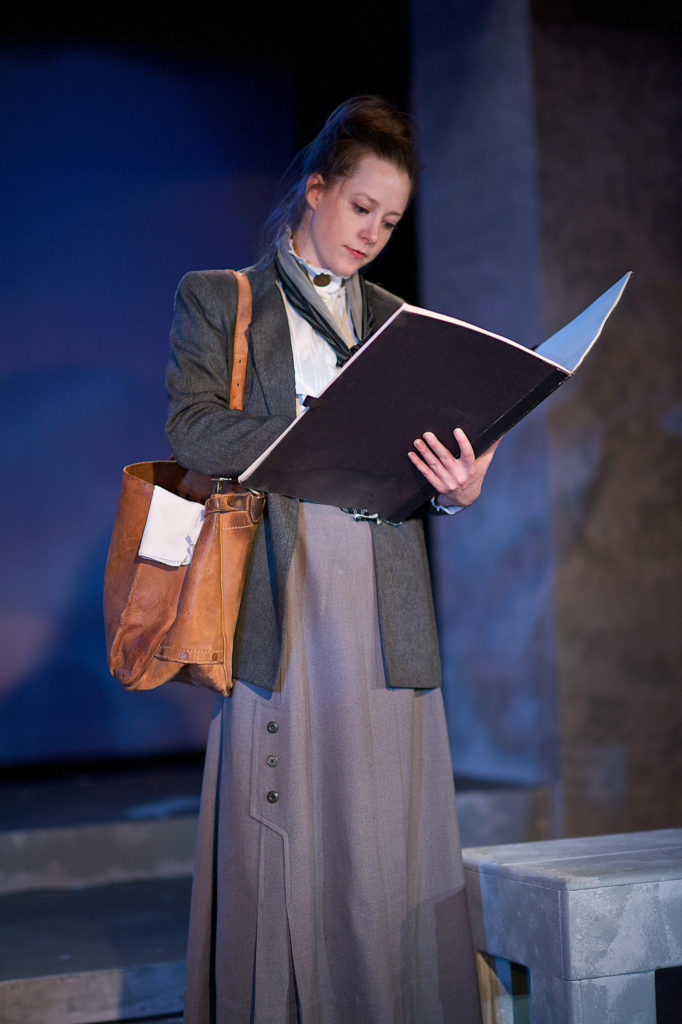 Arches, Light and Balance, 2016 RAW Festival
Auditions
Ross Alternative Works holds open auditions for their productions six to seven weeks ahead of the production. Ross Valley Players two mini festivals per season, one in the fall and one in the spring. RAW is a great way to get involved on the RVP stage, and a wonderful way to work with new, often never-before-seen material. Audition notices for Ross Alternative Work productions will be posted on the general audition page.
Script Submissions
Purpose of Ross Alternative Works
Ross Valley Alternative Works (RAW) is dedicated to the staging and production of original, provocative and exciting new works by Bay Area playwrights. We tap into the vast pool of local creative theatre artists to provide high quality technical and production values. This approach has brought visibility and acclaim to those who might never have had the opportunity otherwise. Each season, RAW presents a full-length production, which may include two-act plays or short works selected for quality and originality. A moderated discussion with the writers follows each program, encouraging constructive feedback, criticism and ideas to the benefit of writers and audience alike.
History of Ross Alternative Works
The Ross Valley Players has a long history of supporting original theatrical work. In the 1930s, members submitted scripts for competition with the winners being presented at the annual membership meetings. The 1950s saw staged readings and in the 1980s RAT (Ross Alternative Theatre) presented both readings and full productions of plays by local playwrights. In 2000, the idea of reading new scripts was revived as a membership perk and in 2004, RAW (Ross Alternative Works) was formed. It began in conjunction with HAVEN. In the 1990s, late actor/director Ben Dickson spearheaded HAVEN to facilitate theatre artists practicing their craft in a non-critical, open and creative atmosphere; a safe haven.
Ross Alternative Works continued in that spirit, at first presenting a series of staged readings and eventually moving toward more fully realized, black box productions. The new format of two mini festivals per season began with RVP's 80th consecutive season. We are moving to one full-length Spring 2016 production for our 86th Season.
Media Contact Tinka Ross, Producer 415-456-9555 ext. 3 Email