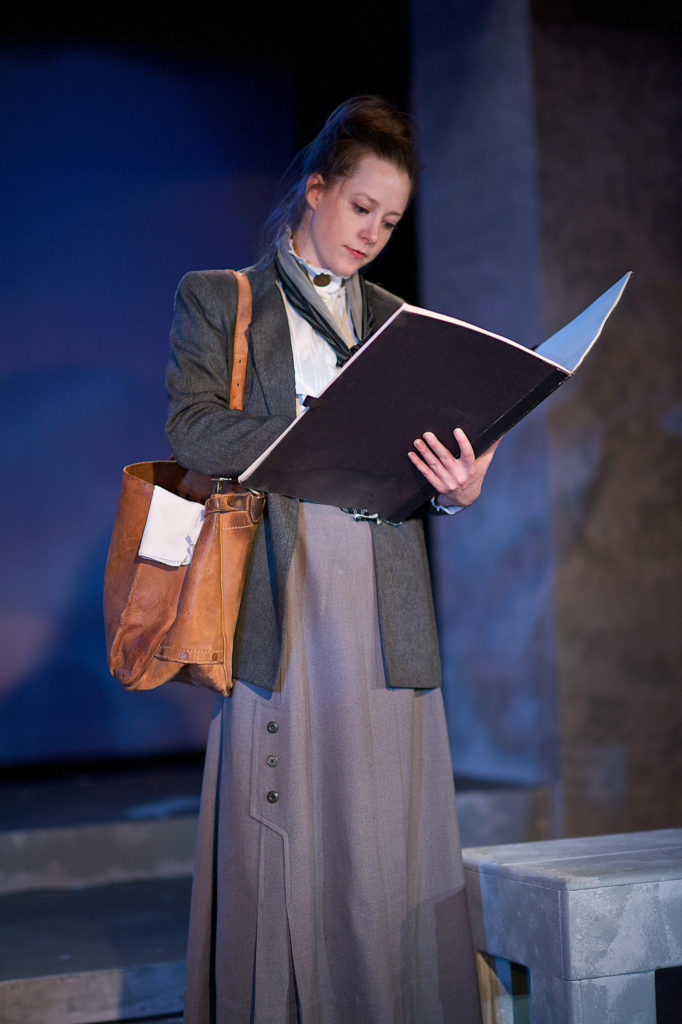 Arches, Light and Balance, 2016 RAW Festival
Auditions
Ross Alternative Works holds open auditions for their productions six to seven weeks ahead of the production. Ross Valley Players two mini festivals per season, one in the fall and one in the spring. RAW is a great way to get involved on the RVP stage, and a wonderful way to work with new, often never-before-seen material. Audition notices for Ross Alternative Work productions will be posted on the general audition page.
Script Submissions
Purpose of Ross Alternative Works
Ross Valley Alternative Works (RAW) is dedicated to the staging and production of original, provocative and exciting new works by Bay Area playwrights. We tap into the vast pool of local creative theatre artists to provide high quality technical and production values. This approach has brought visibility and acclaim to those who might never have had the opportunity otherwise. Each season, RAW presents a full-length production, which may include two-act plays or short works selected for quality and originality. A moderated discussion with the writers follows each program, encouraging constructive feedback, criticism and ideas to the benefit of writers and audience alike.
History of Ross Alternative Works
The Ross Valley Players has a long history of supporting original theatrical work. In the 1930s, members submitted scripts for competition with the winners being presented at the annual membership meetings. The 1950s saw staged readings and in the 1980s RAT (Ross Alternative Theatre) presented both readings and full productions of plays by local playwrights. In 2000, the idea of reading new scripts was revived as a membership perk and in 2004, RAW (Ross Alternative Works) was formed. It began in conjunction with HAVEN. In the 1990s, late actor/director Ben Dickson spearheaded HAVEN to facilitate theatre artists practicing their craft in a non-critical, open and creative atmosphere; a safe haven.
Ross Alternative Works continued in that spirit, at first presenting a series of staged readings and eventually moving toward more fully realized, black box productions. The new format of two mini festivals per season began with RVP's 80th consecutive season. We are moving to one full-length Spring 2016 production for our 86th Season.
Media Contact Tinka Ross, Producer 415-456-9555 ext. 3 Email
RAW (Ross Alternative Works) presents the 2019 RAW New Works Festival
A FULL PRODUCTION and 2 ONE NIGHT READINGS
Scott and Zelda: The Beautiful Fools by Lance Belville – directed by Lynn Lohr
Get ready for a dizzying Jazz Age ride. Scott and Zelda's glittering life spills out across the Ross Valley stage as the Fitzgerald's roam international playgrounds from the hot spots of Europe to the deadly glitter of Hollywood. Their untamed lives are co-starred with the likes of Ernest Hemingway and Groucho Marx and a frenetic cast of the rich and risky cavorting on two continents. Along the way, Scott pens The Great Gatsby and becomes America's greatest writer, while you have a ringside seat on an epic romance.
Tinka Ross – Co-Producer
Michael Cohen – Co-Producer/Set Design-Build
Shirley Wen – Stage Manager
Tina Johnson – Light Design/Projections
Bruce Vieira – Sound Design
Dhyanis Carniglia – Costume/Prop Design
Bob Gudmundsson – Set Build/Strike
Eleanor Prugh – House Volunteer Coordinator
Tinka Ross – Box Office Manager
Karin Conn – Publicist
Mark Sheperd – Graphic Design
Andy Wilson – Website Administrator
John Navas – Photography/Video
A troupe of 8 actors portray an array of characters that influenced him during this period.
Zelda is played by Emily Dwyer and Scott by Frankie Stronaiuolo.
Photo by John Navas
Hi-res download
Pay What You Will Preview – April 11 at 7:30 pm – $15 minimum
Show Times: April 12-28, Fridays and Saturdays at 8:00PM, Sundays at 2:00PM (Please note Sunday 4/28 show at 4:00pm) – $20, all seats
Ticket Reservations through box office 415-456-9555 ext 1, or pre-purchase on Brown Paper Tickets. For Group Discounts call 415-244-4715.
2 ONE NIGHT READINGS
Original Scripts By Bay Area Playwrights April 18 & 25, 2019
ANOMALIES
READING of 5 Short Plays Thursday 4/18
Ferryman by Bridgette Portman (Director Nan Ayers) Dr. Boatswain, a forensic pathologist at a hospital morgue, wants to be left alone, but a teenage girl arrives convinced that she is dead.
FOLLOWING 4 SHORTS
(Director Kris Neely)
A Future to Believe In by Steve Koppman Brandon is planning for his ultimate future and is trying to convince John to join him in investing in "prime California real estate".
Of Mice and Women by Margy Kahn Deirdre doesn't want to live after her husband dies and she loses her dream house. Then a grave digger shows up and offers her a way out.
Mark My Worms by Cary Pepper Theater director John and his two actors, Mason and Gloria, are rehearsing a new script rift with typos.
Exhibit A by Lee H. Grant Andrew visits an art gallery where he is challenged by O to see a large unformed clump of clay as art.
READING of TRESPASSING Thursday 4/25
Trespassing by Jeff Carter (Director Robyn Grahn) Two homeless veterans seek refuge in a retired Coach's small, park-side garage in San Francisco.
Pay What You Will – April 18 & 25, 2019 at 7:30 pm – $15 minimum
Ticket Reservations through box office 415-456-9555 ext 1, or pre-purchase on Brown Paper Tickets. For Group Discounts call 415-244-4715.