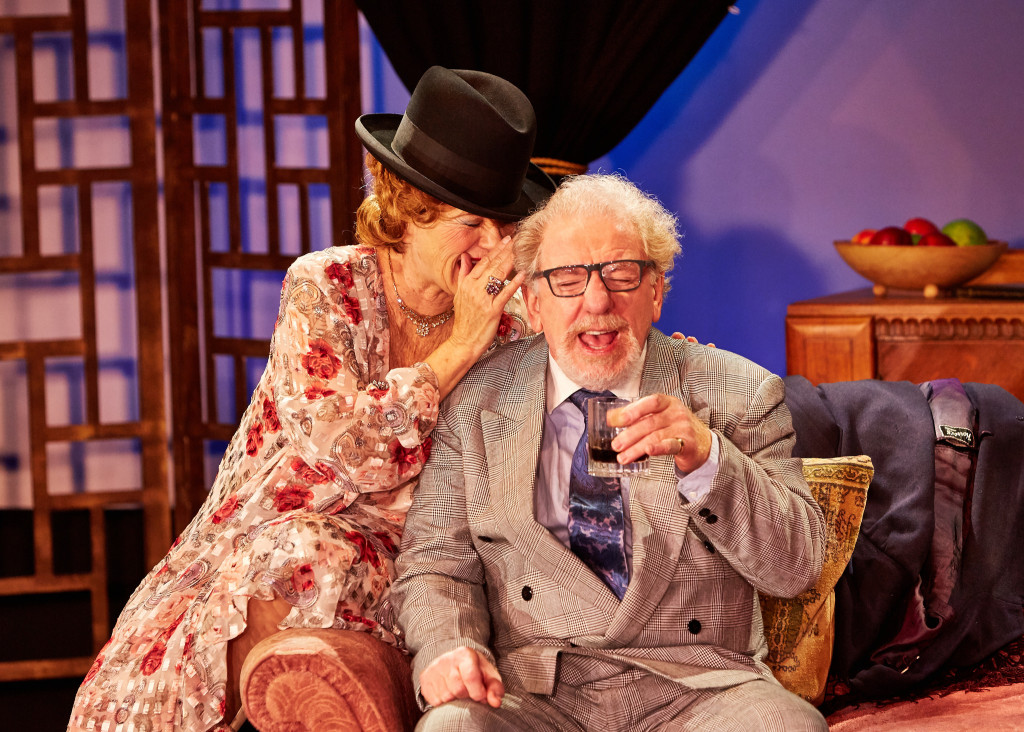 Glorious! 2015. Photo by Gregg Le Blanc.
Auditions
Open Auditions
Ross Valley Players holds open auditions for every show we produce. To receive all audition notices, please click HERE. We welcome you to join our wonderful group of collaborators in making professionally-oriented, high-quality live theatre in Marin. We are the oldest continually operating theatre company on the West Coast. Wonderful Non-AEA actors come from throughout the Bay Area to play on our historic stage. Our houses our well-attended, parking is free and easy, and we offer a stipend. We have been nominated for and have received Bay Area Theatre Critics Circle Awards, Dean Goodman Awards, and Theatre Bay Area Awards.
Private Lives
Character Descriptions
Elyot Chase: Suave, impulsive, quick-tempered, spoiled, dapper, flippant, impatient, with a sly sense of humor. 30s-40s.
Amanda Prynne: Spoiled, somewhat domineering, stylish, haughty, adventurous and quite fashionable. 30's-40's.
Sibyl Chase: Svelt, smoothly energetic, spoiled, well-bred, chirpy, ingenuous and in love. 20-25.
Victor Prynne: Very proper and upper class, besotted with Amanda, staid and self-righteous. 40-45.
Louise: Maid with an attitude at Elyot and Amanda's hideaway. Speaks entirely in French. 20-60.
Sides are available HERE.
Private Lives
By Noel Coward
Directed by Ken Rowland
May 19 to June 18, 2017
AUDITIONS
Auditions by appointment March 4 from 1 to 4 pm March 5 from 7 to 9 pm. Actors must prepare a 2-minute monologue or read from script. British accent a plus. Call backs by invitation on March 7 from 7 to 10 pm. Rehearsals begin in March. Non-AEA. $100 stipend. For appointment, please call Bob Wilson at (415) 461-8927.
Audition Form Rehearsal Schedule
ABOUT THE SHOW
Elyot and Amanda, once married but now honeymooning with new spouses (Sibyl and Victor) at the same hotel, meet by chance, reignite the old spark and impulsively elope. After only a few days of being reunited, they again find their fiery romance alternating between familiar patterns of love and anger. Their aggrieved spouses appear and new affiliations emerge, evolve and erode among the four alternately charming and volatile characters. Noel Coward at his hilarious and waspish best.
REHEARSALS
March 11, 18 & 25 from 2:30 – 5:30 pm
March 14-16, 19, 21-23, 28 & 29 from 7 – 10 pm
April 3-5, 9-12, 17-19, 25, 27 & 30 from 7 – 10 pm
April 8, 15, 22, 29 from 11 am to 4 pm (with break)
May 1-4, 7-11 from 7 – 10 pm
M ay 6 from 11 am to 4 pm (with break)
Cue to Cue and Tech Run Thru: May 13 9:30 am until done
Dress Rehearsals: May 14, 16 & 17 6:30 pm call
PERFORMANCES
Thursdays May 18 – June 15, 7:30 pm curtain
Fridays & Saturdays May 19 – June 16, 8 pm curtain
Sundays May 21 – June 18, 2 pm curtain
Strike following matinee on June 18