ROBIN HOOD
July 15 – August 14, 2016
Written by Greg Banks
Directed by Cris Cassell
Production Management by Maureen O'Donoghue
Greg Banks goes medieval – with muscle. High-powered and action packed, this is not your yeomanly Robin Hood of yore, but a lean, mean, swashbuckling machine. And a funny one, too. Following the legend more closely than either the Disney or live action Hollywood versions, Robin still falls for the beautiful Maid Marian, although the courageous heroine is every bit as plucky and loyal as the rest of Robin's merry men.  Great entertainment for the entire family.
SCHEDULE OF SPECIAL EVENTS
July 14 Preview at 7:30 pm – Pay What You Can
July 15 Opening Night
July 16 Buzz at the Barn 
July 21 – 24 Kids' Weekend (Children 18 & under dressed in costume are FREE with a paying adult. Medieval costumes preferred)
July 24 & 31 Talk Backs
Cast and Crew
Directed by Cris Cassell
Set Design by Ron Krempetz
Costume Design by Michael A. Berg
Lighting Design by Tina Johnson
Sound Design by Bruce Viera
Set Construction by Eugene DeChristopher
Stage Management by Madge Grahn
Production by Maureen O'Donoghue
Property Design by Dhyanis
Fight Choreography by Zoë Swenson-Graham
Volunteer Coordination by Eleanor Prugh
Graphic Design by Jayme Catalano
Marketing by Jayme Catalano & Gregg Le Blanc
Publicity by Hamilton Ink
Photography by Gregg Le Blanc
Director's Notes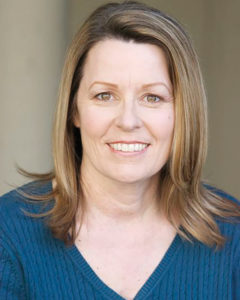 Who doesn't know the timeless tale of Robin Hood as legend has it, the nobleman turned hero to the under- class and underdog, the man who "robbed from the rich and gave to the poor." He was the ethical criminal and thief "feared by the bad, loved by the good."
We admire Robin Hood for his boldness in "redistributing the wealth." We envy his defiance and rebellious outlaw freedom. He was a trickster who defeated his opponents not only with his skill in archery and sword play, but also with his mocking wit, a symbol of justice and equity in the face of greed and tyranny.
No story of a hero is complete without a proper villain, the wicked Sheriff of Nottingham, who serves the evil Prince John. Or a romantic love interest in the person of Maid Marian, who when used as a decoy to bait and capture Robin Hood, falls in love with him at first sight, as he does with her. They truly meet their match in each other.
Add to this swashbuckling tale the raucous humor with which playwright Greg Banks infuses his version of Robin Hood, the lovable characters that populate Robin's world, and plenty of excitement and audience involvement, and you have the perfect light entertainment for a summer's evening at the Barn.
The concept for this production was inspired by Ron Krempetz' delightful set design, with which he creates the 2D world of storybooks. This idea carried over into costumes and props, and sound design as well, reflecting the way that children manifest the world of their imagination by endowing whatever objects they have on hand. The story spills forth from the trunks downstage as from the wagons of the traveling players of old, across the stage and down into the house, and you see the transformation of character and place before your very eyes.
With our talented design team, able production crew, and energetic and inventive company of young actors who play multiple roles in this production, it has been a joyful experience bringing this classic tale to the stage. We hope you and yours have as much fun entering into the world of Robin Hood as we have!
Cris Cassell (Director) has worked as a theatre artist for over 25 years as an actor, director, and acting coach. She has directed shows for S.F. Fringe Festival, Bay Area One-Act (BOA) Festival, C.A.F.E. at the Next Stage, San Francisco Theatre Festival, Thrillpeddlers, Marin Fringe Festival at Dominican University, and Ross Valley Players RAW. This is her 15th production with RVP, prior to which she directed Arms and the Man, Enchanted April, The Night of the Iguana, Doubt, Top Girls, and A View From the Bridge, to name a few. Cris coordinates RVP's Senior Play Reading Program at Villa Marin. She served as president of the board of RVP from 2012 to 2015, and stepped down from the board this June after six years of service. Cris is in her 18th year as an instructor of acting, speech, and theater history at Academy of Art University in San Francisco.