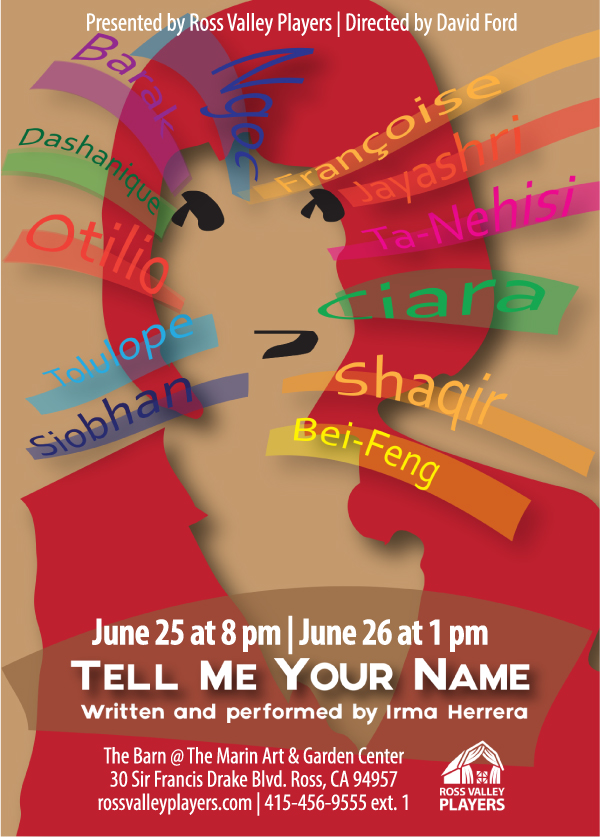 Tell Me Your Name
June 25 at 8 pm & June 26 at 1 pm
Written and Performed by Irma Herrera
Directed by David Ford
Produced by Mary Ann Rodgers
Back by popular demand, following three sold-out performances in March 2016! When Irma Herrera gives her name its correct Spanish pronunciation, people sometime assume she's a foreigner – never mind that the native English speaker's family has been in South Texas for generations, or that she is an award-winning social justice activista, lawyer, and journalist.
Tell Me Your Name is one woman's journey from a segregated South Texas town to the Bay Area's multicultural mecca. What part of Irma's identity is she asked to give up for the sake of fitting in and getting along? How can a simple introduction turn into a potential battle to be heard and seen? Weaving history and comedic insights into stories about names, this solo performer invites us to consider how open and welcoming we really are.
Written and performed by Irma Herrera, and directed by David Ford. Visit irmaherrera.com for more information.