THE GAME'S AFOOT – OR – HOLMES FOR THE HOLIDAYS
By Ken Ludwig
Directed by Christian Haines
Production Manager Maureen O'Donoghue
The danger and hilarity are non-stop in this glittering whodunit set during the Christmas holidays. Its December 1936 and Broadway star William Gillette, admired the world over for his leading role in the play Sherlock Holmes, has invited his fellow cast members to his Connecticut castle for a weekend of revelry. But when one of the guests is stabbed to death, the festivities in this isolated house of tricks and mirrors quickly turn dangerous. Then its up to Gillette himself, as he assumes the persona of his beloved Holmes, to track down the killer before the next victim appears. -Directed by Theatre Bay Area Award winner Christian Haines.
-"The Games Afoot" is murderously funny! Broadway World
"From the intriguing opening mini play within a play to the surprise last scene a split second before final curtain, The Game's Afoot gives you everything you love about great live theatre. Billed as a comedy thriller, you will find yourself swept along for a wild and funny ride" – Cleveland Examiner
EXTENDED THROUGH 12/17 DUE TO POPULAR DEMAND!!!!!
Cast & Crew
Martha Gillette – Ellen Brooks
Inspector Gorin – Pamela Ciochetti
Aggie Wheeler – Isabelle Grimm
Simon Bright – Elliott Hanson
Felix Geisel – Tom Hudgens
Daria Chase – Rachel Kayhan
William Gilette – Robert Molossi
Madge Giesel – Sumi Narendran
Director – Christian Haines
Lighting Designer – Ellen Brooks
Costume Designer – Michael Berg
Sound Designer – Bruce Vieira
Set Construction – Eugene DeChristopher
Property Design & Scenic Art – Dhyanis Carniglia
Production Manager – Maureen O'Donoghue
Stage Manager – Madge Grahn
Volunteer Coordinator – Eleanor Prugh
Lighting Operator – Halina
Publicity – Karin Conn
Marketing & Graphic Design – Jayme Catalano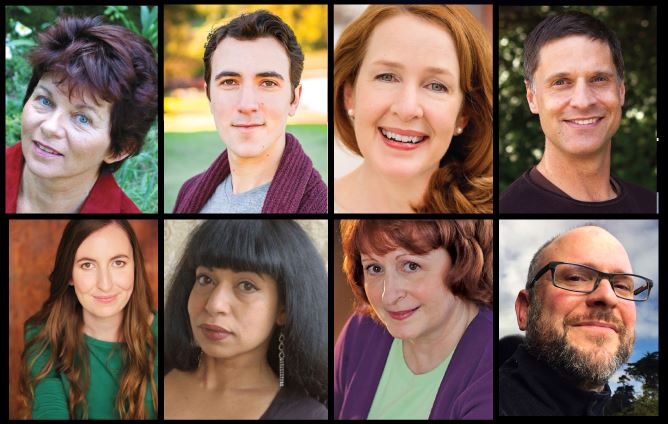 From top left: Ellen Brooks, Elliot Hanson, Rachel Kayhan, Robert Molossi, Isabelle Grimm, Sumi Narendran, Pamela Ciochetti, and Tom Hudgens
Director Christian Haines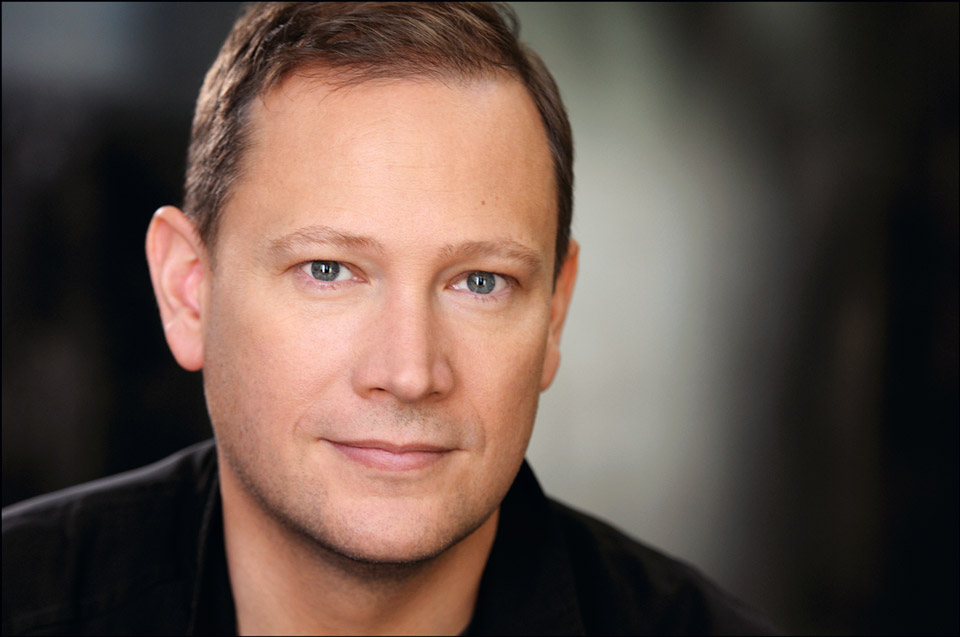 "I feel so lucky to be doing this play just as the film Murder on the Orient Express is opening in theaters. As Ludwig states in his forward to the play, this delightful whodunit owes a great debt to Agatha Christie's mysteries. It's also a comedy that nods to the screwball comedies of the 1930s and 40s, with a hint of Mel Brooks. All this offers the actors and creative team a wonderful task: create a mystery-Christmas-story that is scary, funny, full of twists and turns in the great mystery tradition."
Christian Haines is happy to be return to RVP where he directed Bus Stop and Boeing Boeing. Directing credits include: Playground, Cat on a Hot Tin Roof (Tides), One Minute Play Fest (Playwrights Foundation and Z Space), A Message (Arabian Shakes), Heroes and Other Strangers (Best of Fringe NYC), Strictly Convenience (Fourfold), Icarus' Mother (ATSF) and a bunch of Shotz plays. Ensemble creations: Brundibar (The Actors Center), Aloyisius in New York (Amios), Woyzeck, Three Weekends in June, and Water Freezes Hexagonally or the Five Star Hotel (Wits End). He has been in dozens of plays and you can see him in Straight White Men at Marin Theater Company next year. He holds an MFA from the National Theatre Conservatory and loves his wife.